Our storybook village atmosphere is intentionally designed to create a magical space where children are excited and inspired to learn, create, and imagine.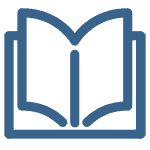 A combination of Saxon Curriculum and our own Five Senses Learning establishes a foundation for understanding complex ideas and inspiring curiosity for lifelong learning.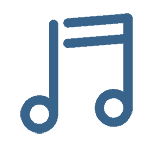 Our 8 workshop classrooms not only provides each student with valuable life skills, but also arms them with the courage and confidence to try new things in their daily life.
Imagination is more important than knowledge, for knowledge is limited to all we know and understand while imagination embraces the entire world and all there will ever be to know and understand.
Albert Einstein
What Others Are Saying About Us
Anjella H.
"We currently have all four of our children attending Kids Village and we could not be happier. If you are looking for a quality private school for your children in preschool to 3rd grade, look no further. I promise you will not be disappointed."
Eloiza A. 
"Aside from the excellent curriculum Kids Village provides, we also love all the hands-on workshops they get to attend. Not only are my children performing above grade level, but they also get to enjoy classes like cooking, computers, science lab, art and music."
A.H. 
"Kids Village is without a doubt the best private school in Utah! Finally a school putting FUN back into learning! Our children get to learn in a fun, loving, safe environment with a caring staff that you will not find anywhere else. Hands down, best private school in Utah!"
Marjan O. 
"Kids Village has been changing lives for twelve years. My sixteen year old was asked her favorite teacher so far in school – she replied, 'Miss Valerie, my Tater Tot teacher at Kids Village.'"
Jason A.
"The best part of Kids Village is the reaction I get from telling people that ask me which preschool I chose for my son; every single person has had nothing but GREAT things to say about this school, from people they know that have kids there, to the staff that work there, to wishing that their kids could be in that school. Worth every penny."
Jenelle H.
My kids get personal attention in every aspect, and as a parent, I get 100% support as well. The staff is so flexible and accommodating, besides being genuinely invested in the kids themselves...they use Saxon for math and phonics, and I am frequently impressed at how logically and methodically this publisher teaches. (My own skills are increasing because I'm finally seeing how things fit together.)"
Jenelle H.
"This place is unbelievable! It's one of those rare experiences when your expectations are exceeded over and over. I can't say enough how much this school has done for my kids in terms of love of learning, personal growth, and emotional stability. The teachers are fantastic, the class sizes are ideal, and the curriculum is nothing but the best."
The doors to Kids Village opened in 2003 to reveal a breathtaking storybook village with bright classrooms and creative workshops. Each beautiful room with its dazzling storefront is thoughtfully designed to stimulate all five senses in a warm, creative, and accepting educational atmosphere. Within its rooms are experienced and accomplished teachers that utilize the outstanding Saxon Early Learning curriculum combined with our proprietary experiential academic approach. This creates an environment of hands-on learning that allows each child to discover his or her individual talents and abilities while developing self-confidence and a genuine passion for learning.
Kids Village was created with the vision of providing an educational environment where "learning, love, and magic meet." With the help of Kids Village Director, Kathleen Jensen, who brings with her over 30 years of educating Utah children, Kids Village has become not only a magical place to learn, but also a powerhouse in academic success.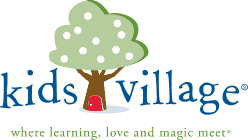 Schedule A Tour
Feel free to drop by during school hours or schedule an appointment by clicking the button below!
Kids Village's summer hours are Tuesday-Thursday 10:00 a.m. - 2:00 p.m.